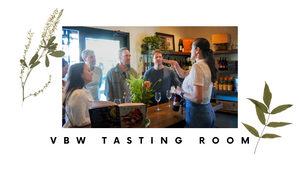 We started as a retail shop, then grew into a restaurant
We wanted to get back to our roots and focus on what started it all for us, the wine! With the VBW Tasting Room we wanted to create a space for people to get an authentic wine tasting experience right here in Venice. With different tasting tiers there's a flight for everyone! We provide a customized experience featuring wines from all over the world. Expand your palette and try varietals you've never heard of!
16 years in the making; we are excited to share the VBW Tasting Room with our community who have supported us the whole way!