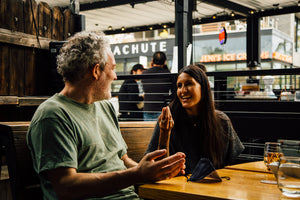 BOOK THE TASTING ROOM

Reserve our cellar room for a private tasting event or gathering for work, friends or family.
From our first pour 15 years ago
Venice Beach Wines grew out of an active involvement and love for our unique beach side community.
We are passionate about quality food, great wine and creating enriching experiences for our neighbors and guests.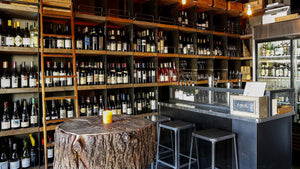 WINE CLUB
We spend a lot (and we mean A LOT) of time seeking out the most delicious, interesting, off-the-beaten-path wines, and we want to be able to share them with you beyond our doors.  You'll get two bottles every month, exclusive to our wine club.
Crack one open, try a new recipe, and relax at home.
Join now
This wine shop is outstanding! Their shop has great designs, great dishes, and the best selection of wines. They are always my favorite and my go-to wine shop every time I needed it.
Nice place to have a glass of wine and food! Good burgers and great atmosphere
This is the coolest little patio with lots of character. Most importantly, the food is incredible! Love all the smaller bites on the menu since they are so easy to share and pair with different wines. Staff is always super friendly.
VISIT US
529 Rose Ave
Venice, CA 90291
(310) 606-2529
info@venicebeachwines.com
Sunday - Wednesday
4pm to 9:30pm
Thursday
4pm to 10:30pm
Friday & Saturday
4pm to 11pm
Close (esc)
Join the Family
Join our email list to 10% off your first online order. We'll share invites to tastings, live music events, and more.