Tasting Table
The Most Romantic Bars in the U.S. to Celebrate Valentines Day
"Steps from the boardwalk, the exterior of Venice Beach Wines appears to be an upscale beach shack beckoning anyone to step inside. Inside, it's feels more like a European bistro thanks to cozy outdoor seating. Open for over 15 years, the food is consistent and wine selections are plentiful. This bar also contains a wine shop, which will allow you to grab a bottle to go if you and your date want a nightcap at home"
The Infatuation
Where To Drink In Venice
"If you have a last-minute date to plan, meet up for drinks at Venice Beach Wines. This tiny wine bar is mostly a covered patio on that quiet part of Rose Ave. off of Main Street."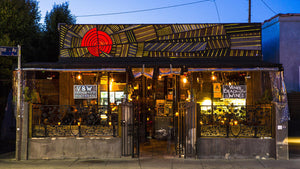 Los Angeles Times
Venice's New Bloom
"Hey, hey, good to see ya!" Oscar Hermosillo shouted over the chatter, clapping a friend on the back. The owner of Venice Beach Wines couldn't even walk out the back of his wine bar one recent Friday night. The 500-square-foot space was packed tighter than standing room only.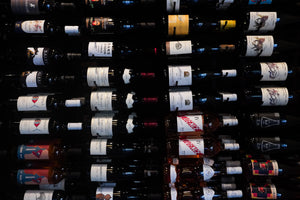 Tasting Table
20 Best Wine Shops in LA
"One of the coolest things about this wine shop is the fact that it actively seeks out the most unique and one-of-a-kind wines for its customers and wine club members."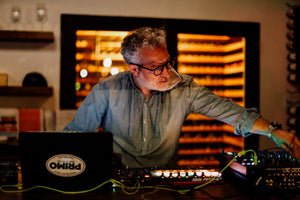 The New York Times
Wanderlust, The Merchants of Venice
"At some point Venice, the longtime epicenter of Los Angeles cool, surrendered its title to other neighborhoods, like Silver Lake and Los Feliz. But some recently opened businesses are beckoning that attention back, particularly along Rose Avenue, thoroughfare to the Pacific Ocean."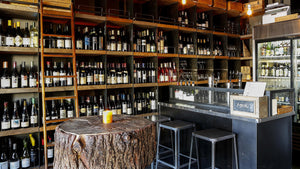 SM Mirror
Special Mention - Johnnie Jenkins
"In 2008 he also helped open Venice Beach Wines, which explains his passion for wine."
GOOP
Our Wine Bar of Choice
"While Venice is awash in good food options (hello, Gran Blanco), wine stores offering delivery are oddly absent. Venice Beach Wines on Rose is now (thankfully) delivering its full range of organic and natural wines."