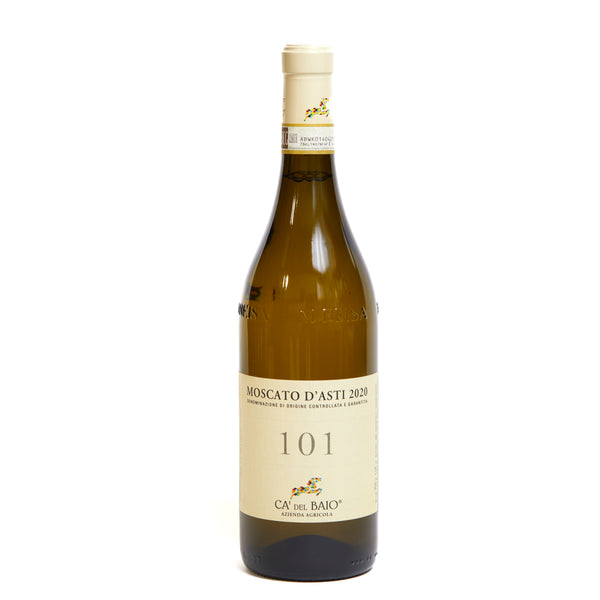 Moscato D'Asti 101 CA' Del Baio
Dessert Wine, Apricot, linden berries, smooth, good acidity, sparkling
Grape:

Moscatel

Region:

 Piemonte

Country: 

Italy

Vintage: 2020
About the winemaker
Ca' del Baio
Our first commitment when deciding on the best production model for the hills of the Langhe was to attach importance in working the land to the health of consumers, as well as to the wellbeing of everyone involved in first person in the vineyards and the cellar. This is why we devised our very own model, borne out by long years of experience in making wine and our detailed knowledge of the vineyards.
The proximity of the vineyards to the winery allows us to save time and water, and to reduce pollution. The use of chemical fertilizers and synthetic herbicides has long been abolished on our land, with green manuring in keeping with the local tradition of days gone by.
We take every care to make sure each vine is guaranteed balanced vegetative development, dedicating special attention to adapting the pruning to the needs of each different variety.
In the winery we prefer to use native yeasts in the fermentation to allow each wine to express itself to the full, and we limit the use of sulphur dioxide to the absolute minimum so as to ensure our bottles will age correctly.