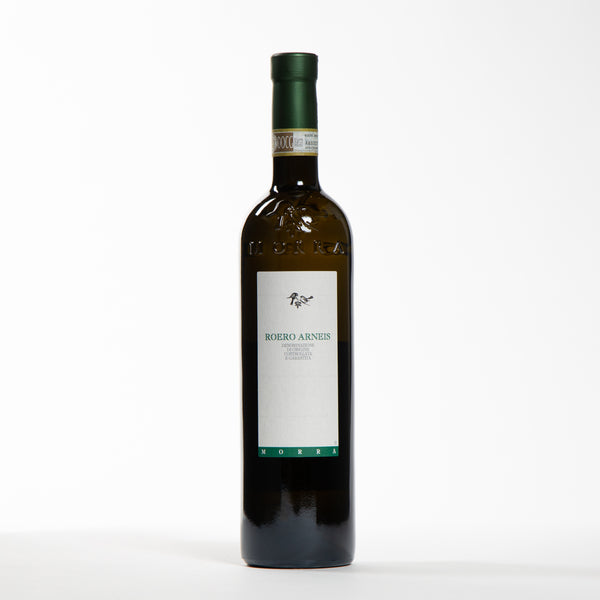 Unoaked, medium bodied, dry, crisp acidity, well balanced.
Grape:

Arneis

Region: Roero
Country: Italy
Vintage: 2021
about the winemaker
The story of the Morra family has been closely interwoven with the land for almost a century. In the 1920s, the head of the family, Stefano, added vine growing to the traditional activities of fruit cultivation (Castellinaldo was famed for its excellent peaches) and livestock farming. After the Second World War, his son Antonio stepped up grape production, and the small winery in the centre of the village began turning out demijohns of wine (Barbera, Dolcetto, Nebbiolo and an unusual dry Brachetto). In the middle of the 1980s, Antonio's son, Stefanino, began bottling some of the wine.
The first Arneis was labelled in 1990, and the following year the whole enterprise was moved to a new building just outside the village. Stefanino, with the help of his wife Edda and brother-in-law Gianni Olivero, extended the area under vine and the range of wines, with a focus on the highest quality. In 2006 the inauguration of the brand-new tasting room marked the opening of the winery's doors to a growing number of connoisseurs. Now the next generation, represented by young Luca and Erica, is becoming more involved, guaranteeing continuity for the family's long story.