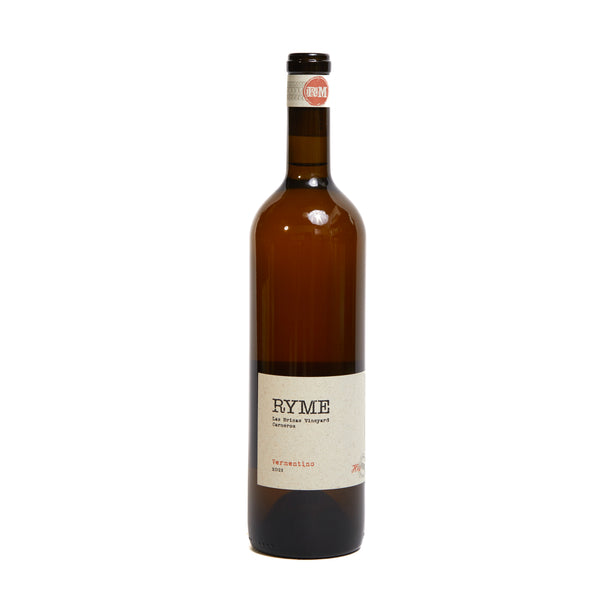 Orange wine. Golden pineapple rind, juicy peach, cardamom
Grape: Vermentino
Region:

 Carneros, Sonoma, CA

Country: USA
Vintage: 2021
About the winemaker
Las Brisas Vineyard 
Our Las Brisas Vineyard is named after the winds that drive morning fog from our vineyards and usher in cooling marine airflow in the late afternoon. The cool climate allows the fruit on the vines to mature at a leisurely pace, giving the resulting wines a brighter, juicier fruit character.
Las Brisas is our workhorse vineyard, with 91 acres planted to multiple clones of Pinot Noir, Vermentino, Chardonnay, Pinot Blanc, Albarino, & Riesling. Like all of our estate vineyards, we farm the Las Brisas vineyard both sustainably and fish-friendly.
In our vineyards, cellars; and offices, Carneros Wine Company | Mahoney Vineyards focuses on stewardship of the lands that provide for us. From the energy efficient tractors and owl boxes in our vineyards, to the solar arrays and recycle programs in our offices, we try to minimize our carbon footprint whenever and wherever we can. In fact, because we are in the agriculture business, our goal is to produce less CO2 than our vineyards offset.