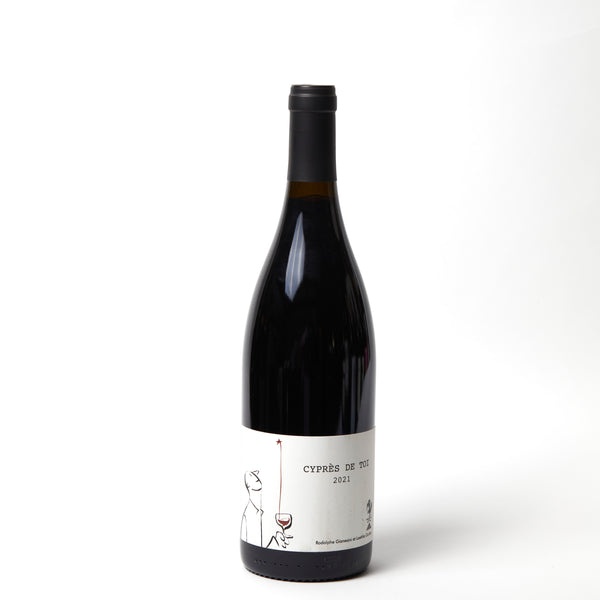 Organic. Unfined. Unfiltered. No added S02
Medium bodied and super clean, light and chewy with gentle tannins. Crunchy Black fruit, a sprinkling of peppercorn and a long, fresh finish
75% Syrah, 25% Grenache noir

Region:

 
Corbières

Country: 

France

Vintage: 2022
About the winemaker
Domaine Fond Cyprès
In 1998, husband and wife team Letitia Ourliac and Rodolphe Gianesini bought a forgotten 18 hectare vineyard in Escales, in the Corbières appellation.  Their vineyard has calcareous soils (high levels of magnesium carbonate and calcium reduce soil acidity), and is influenced by cold northwest "vent Cers" winds, and the humid air brought in by the vent Mediterranean.  Over the next six years, the two trained as winemakers and slowly began to re-work their land in the old way, building terraces and planting vines, and getting to know their terroir. By 2004, Domaine Fond Cyprès was born.  In the 16 years since, Laetitia and Rodolphe have continued to experiment and evolve as winemakers. They've gained a deeper understanding of their land, grapes, and style.